Hotwetpussy
(23)
from USA
Gender: female
Age: 23
State:
Country: USA
I speak: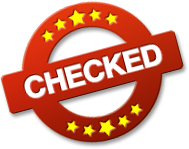 Amateur tags
Not available

Sexiness is my slogan. Am always ready to give you what you want, anyhow you want it.
My Personal Info
| | |
| --- | --- |
| Height | 5 ft |
| Weight | 55 lbs |
| Ethnicity | Black / African American |
| Eye color | brown |
| Hair color | black |
| Hair length | long |
| Figure | slim |
| Body hair | none |
| Pubic hair | Not available |
| Cup size | Not available |
| Glasses | no |
| Tattoos | none |
| Piercings | many |
| Marital status | single |
| Children | none |
| Smoking | no |
My preferences
What I'm looking for, is
a woman
a man
a couple
a bisexual
What I would like to experience, is
What turns me on, is
Vanilla sex
Oral sex
Being submissive
More about me
What I can tell about myself
Not available
What's being said about me
Not available
My erotic fantasy
Not available
Visit my diary daily to stay up to date with everything I do.



Naked self..
Touching and caressing my clits and boobs in the bathroom...Mmmmmm waiting for you to cum in...
Gefunden in Bathroom | Bananas | Balls | Amateur | Asian Girls
Hot steaming sex

Last night I had the craziest sex everrrrr....and it was a 3some... 2guys and just me. Their cock for as hard, thick and sweet. I caressed their balls and my tongue was all over their balls I was sooooo wet and horny asf. My clits were fidgeting craving for the dicks. I wanted their cock to inside my mouth, asshole, and my wet, steaming vagina. For more of this experience chat me up...

Fleshy!!!
This gallery contains media from the categories Outdoor, Posing, Black hair, Dirty Talk, Selfies.
Gefunden in Outdoor | Posing | Black hair | Dirty Talk | Selfies

Naked self..
Am wet I need a cock inside my hot, wet, juicy pussycat. If you know you are capable to satisfy the sexual demon inside of my hot, steaming body chat me up and am gonna turn you whole world into a world of sexual satisfaction. I`lld love to dominate you entire body, and treat you like my sex doll I love to play ...
Gefunden in Blowjob | Open Legs | Cock | Black hair | Dirty Talk