PorterLane1
(37)
from USA
Gender: female
Age: 37
State:
Country: USA
I speak: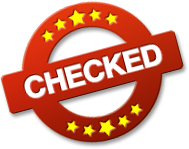 Amateur tags

I love to meet new people, and I love to be watched while I cum. I can make your fantasies a reality.
My Personal Info
| | |
| --- | --- |
| Height | 5 ft |
| Weight | 130 lbs |
| Ethnicity | White / Caucasian |
| Eye color | green |
| Hair color | brown |
| Hair length | long |
| Figure | slim |
| Body hair | none |
| Pubic hair | shaved |
| Cup size | D |
| Glasses | yes reading glasses |
| Tattoos | several |
| Piercings | none |
| Marital status | single |
| Children | 2 |
| Smoking | yes sometimes |
My preferences
What I'm looking for, is
a woman
a man
a couple
a bisexual
What I would like to experience, is
What turns me on, is
Vanilla sex
Anal sex
Oral sex
Being submissive
Sex Toys
Swinger
Outdoor sex
Public sex
RPG
Voyeurism
More about me
What I can tell about myself
I like to be teased until I`m dripping wet down my thighs. Then I like his hard cock deep inside me; pounding me harder and harder while I cum all over it. After that, flip me on my stomach, legs together, and fuck my pussy while I squirm in ecstasy. Put your cum deep inside me. Twist my nipples and lick my cunt, tasting our cum.
What's being said about me
Not available
My erotic fantasy
I`m somewhat conservative in a lot of aspects, but I want to fuck two guys at the same time. Two throbbing hard cocks in my mouth, then put them inside me at the same time. Make them taste each others cum after they`ve blown their loads on my tits and in my pussy. I want to get fucked while my boyfriend watches. Take his cock out of me and suck it until he finishes in my mouth. Make my boyfriend cum swap with me before he takes his turn fucking my wet cunt.
Visit my diary daily to stay up to date with everything I do.

Afternoon Delight
getting fucked mid-day

Grade A Ass
This gallery contains media from the categories Analsex, Brunette, Butt, Panty, Cock.

Amazing sucking and creampie

When he walked in the door tonight he found me laying in this bra and thong. He said nothing. Dropped his things and stripped naked. I could see how hard he was instantly. He got on the bed and straddled my neck. Grabbing me by the back of my head with one hand he said, "is this what you want?" I opened my mouth and before I could utter a word he slapped his insanely hard cock on my tongue and then pushed the tip into my mouth. I grabbed him by the ass and pushed it into me as I took his whole cock all the way into my mouth and down my throat. In and out, gagging on his dick until I could taste the sweetness of his pre-cum beginning to seep into my mouth. He pulled his dick out of my mouth and spit on my tits as I pushed them together for him to fuck them. I could feel him getting close to exploding all over my tits and face but I stopped him....leaning forward enough to slowly lick his balls all the way to the tip of his dick that was pulsating as if it was begging to cum. I pushed his back down and kissed him deeply, swapping the mixture of cum and spit with him. I knew it`d just turn him on even more as he ripped my thong off, pushed my knees up and shoved his dripping wet cock deep inside me. He pulled it out, slapped it against my tight little asshole and then firmly put it back inside me. I could feel it puslating again as he pushed as deep as he could. Even after his whole dick was fully inside me I could feel 2 more powerful explosions of cum shooting so deeply into my pussy. He fell over, face in my tits and was silent. With his dick still inside me I heard nothing but the heavy breathing as he recovered from the most intense orgasm.

Play with my tits
This gallery contains media from the categories Brunette, Busty, Big Breasts, Topless, Slim.
Gefunden in Brunette | Busty | Big Breasts | Topless | Slim

Smoking Hot Fun
This gallery contains media from the categories Big Breasts, Panty, Closeup, Topless, Smoking.
Gefunden in Big Breasts | Panty | Closeup | Topless | Smoking
Sweet Sixteen

Last night he began by throwing me on the bed and gently kissing my body, stripping my scantily clad body as he began licking my already wet pussy. He began twisting my nipples as he continued to lick and suck my throbbing clit. I was moaning in ecstasy as my body began to gyrate. He kept me firmly pinned down to the bed, while he twisted and pulled my erect nipples as I came into his mouth. I said, "Put your cock inside my wet pussy now." Which he most certainly did. His hard cock pounding my dripping wet cunt, over and over. In and out, deeper and harder. My entire body tingled and I could hardly catch my breath by my third orgasm. He turned me on my left side without ever pulling his perfect hard cock out of me. One hand on my hip, and the other already pulling and twisting my right nipple; making me cum almost immediately I beg for more. Thrusting his cock deeper and deeper inside me as I cum again and again, covering his dick in my cum. I feel the throbbing of his cock while my pussy pulsates almost in perfect rhythm alongside. Every time his grip on my nipple loosens I squeeze his arm, and he twists faster and faster till I am squirming and writhing in sheer ecstasy. I cum again and again as he goes deeper and deeper. I push my ass and pussy as hard as I can up against his skin. I feel like I can not stand it anymore, but he abruptly flips me on my stomach and firmly grabs both of my tits with my nipples between his fingers, twisting ever so gently at first as he pressed his body deep within mine. I instantly cum, and continue cumming until that sweet sixteen hit so hard. I felt his cock grow one last time as it throbbed and pressed so deeply inside me until he finally filled my aching pussy so full of his cum as I was simultaneously cumming. Nothing feels better than cumming while he is filling my pussy with his cum.

All Dirty
Going from the tub to sucking and fucking. I love getting clean only to get all dirty!