Savagely
(33)
from USA
Gender: female
Age: 33
State:
Country: USA
I speak: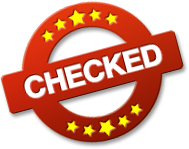 Amateur tags

Straight To The Point? I Am As Nasty As You Want.!! You Can Come Find Out!
My Personal Info
| | |
| --- | --- |
| Height | 5 ft |
| Weight | 110 lbs |
| Ethnicity | Black / African American |
| Eye color | brown |
| Hair color | black |
| Hair length | long |
| Figure | normal |
| Body hair | little |
| Pubic hair | little |
| Cup size | B |
| Glasses | no |
| Tattoos | none |
| Piercings | none |
| Marital status | nothing fixed |
| Children | none |
| Smoking | no |
My preferences
What I'm looking for, is
a woman
a man
a couple
a transvestite
a transexual
a bisexual
What I would like to experience, is
an escapade
a relationship
a flirt
email sex
an affair
a ONS
an exciting friendship
fetish erotic
BDSM
group sex
What turns me on, is
Vanilla sex
Anal sex
Oral sex
Peeing
Being submissive
Being dominant
Sex Toys
Swinger
Outdoor sex
Public sex
Dessous
RPG
Voyeurism
BDSM
More about me
What I can tell about myself
Not available
What's being said about me
Not available
My erotic fantasy
Not available
Visit my diary daily to stay up to date with everything I do.

No one understands me right now

I want to slowly spread my legs wide and make you kiss my thighs, make me wet. Lick me gently, lick my clit. I want to have you for breakfast and watch your cock throb with desire. I want to sit on your cock, yes your hard cock and ride on it all night.. I want to roll my ass on it and feel your balls hit against my skin.

I want us to fuck ourselves and make a mess of the bed sheets. Grab my boobs and suck them hard. Spank my ass and fill up your desire. Hmmnnnn that strong hard cock that drives me wild. That makes my pussy wet and make my clit cry slippery tears. I grab you as I push you against the wall. I will make you desire me more. I will bend you to my will and fuck you till we are both exhausted.
Eat my pussy out!

I am trying to concentrate on my work but all i`ve been doing is daydreaming about having me. Bend me over my desk with my skirt pulled up to my waist. I want you to lay me down on the table and take off my panties with your teeth inch by inch sliding it down my legs. After that I want you to gently circle my clit and I don`t want you to stop till I tell you to baby.. I want to feel your huge cock sliding in and out of my pussy making me moan with pleasure. Fuck me baby fuck me and make me yours..

Savage!
Bare Fat Fleshy pussy!!

I am savage!!
Come get to know me and my horny world and see how savage I can become. My sweet body, my full hips, it all awaits your touch.
Gefunden in Bra | Butt | Panty | Small tits | Amateur